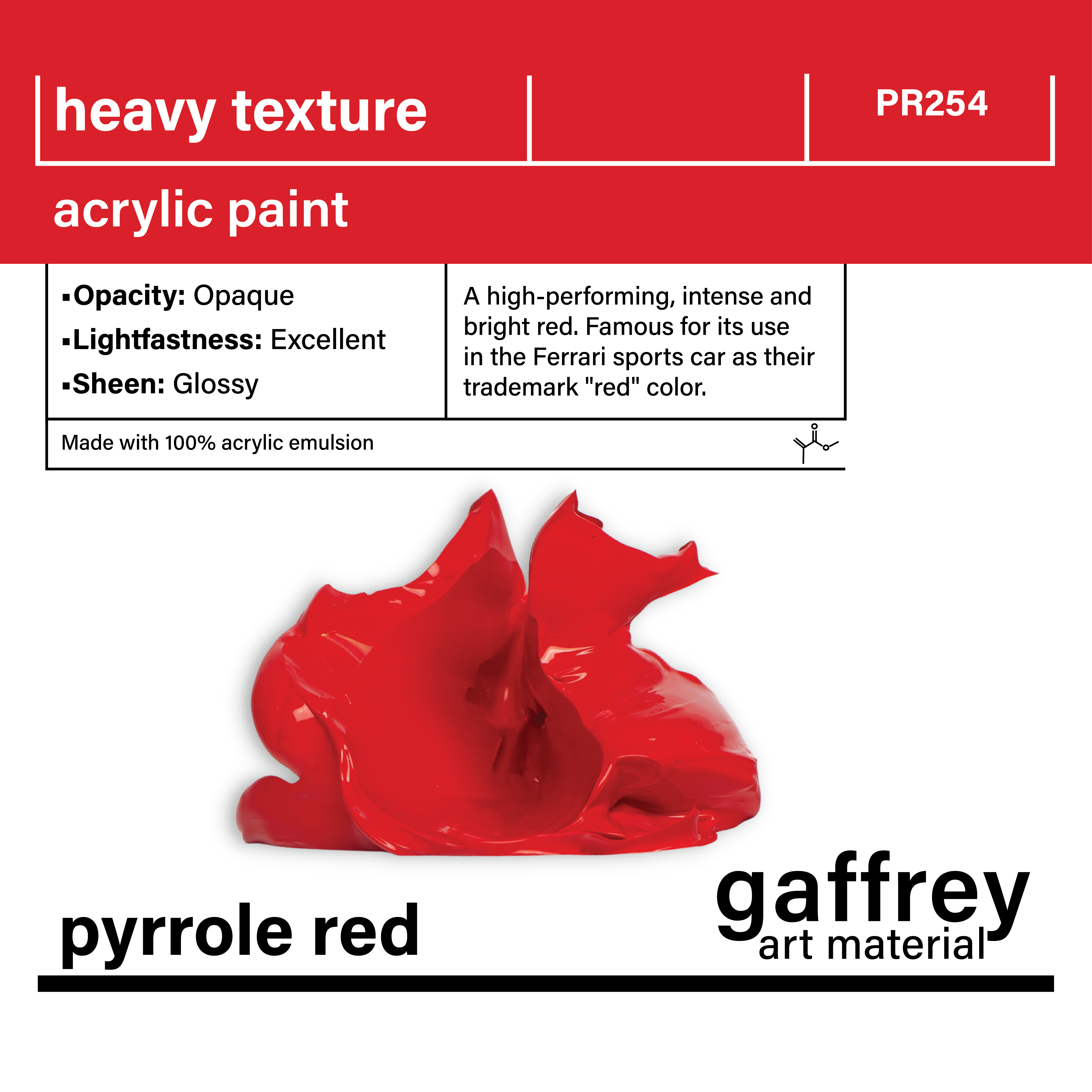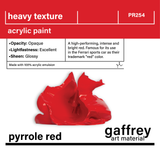 Pyrrole Red Heavy Body Texture Acrylic Paint
Choose Size/QTY and Then Add to Cart
Also known as "Ferrari Red" this color might be familiar to you. Pyrrole Red is a bold and confident warm color with a lively, deep red hue with slight orange undertones.
It's a fantastic choice for adding drama, focal points, and emotional impact to your work. Its vibrant and intense red hue brings your compositions warmth, energy, and passion. Using Pyrrole Red with our Heavy Body Texture Sculpting techniques, you can watch still life paintings come alive. This color beautifully captures the richness of ripe fruits or the intensity of vibrant flowers. Learn to pipe flowers like Justin Gaffrey Sr. on our youtube page. 
Pyrrole Red boasts excellent lightfastness, meaning it resists fading over time and preserves the brilliance of its color. It's a testament to the durability and longevity of this high-performing pigment. Additionally, it's semi-opaque, providing excellent coverage, and perfect for solid areas of color. Its high tinting strength allows you to achieve vibrant and intense applications with just a small amount of pigment.
---
All the colors are magic
I have nothing bad to say about any of the colors I've used-Keep making a magic product-
Love the paint. So easy to create
Rich and so vibrant!
This red is such a gorgeous shade, I have loved it for as long as it has existed!