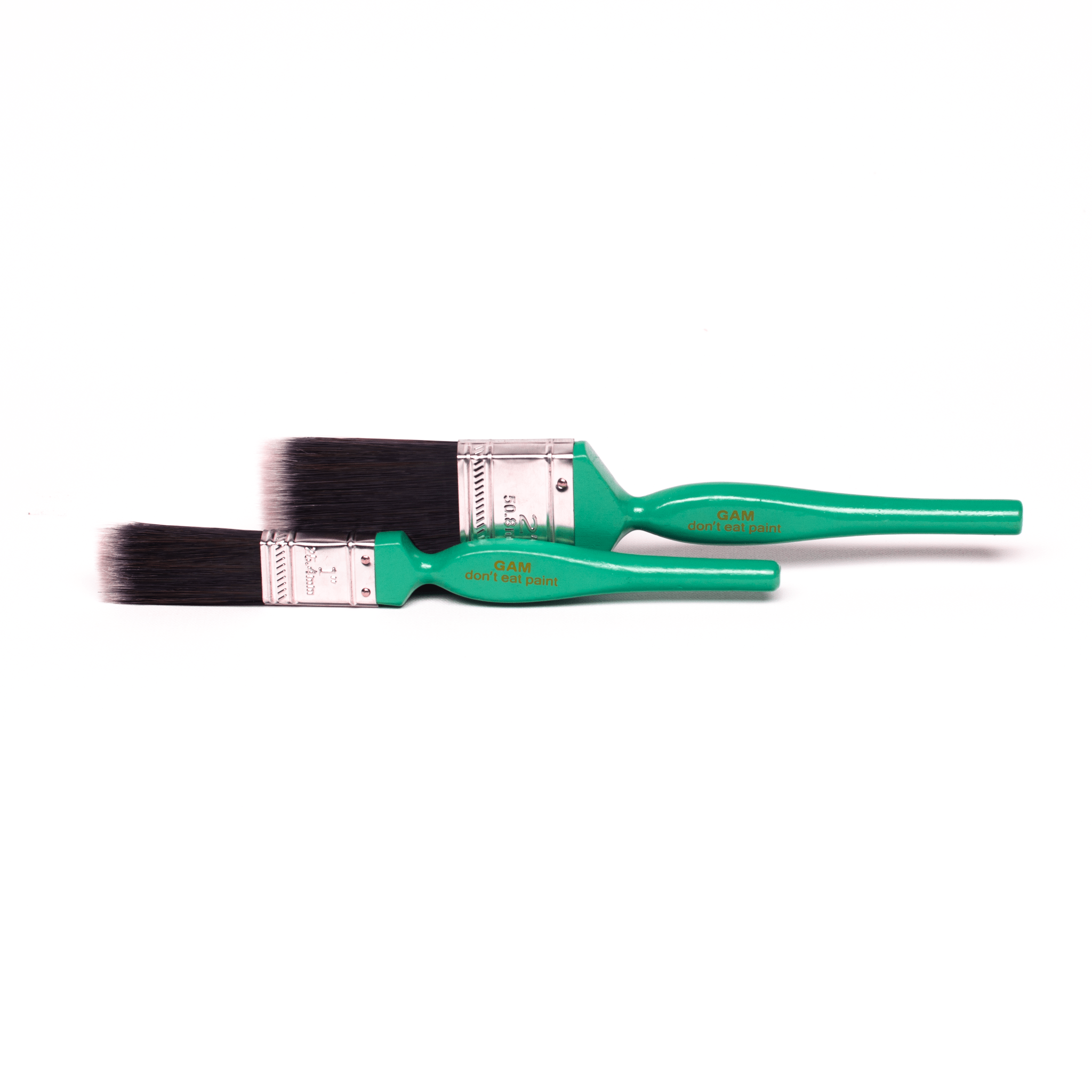 Wooden-handled Panel Artist Brushes come with synthetic bristles and chrome-plated ferrules for reliable longevity. Easily cleaned with warm soapy water. Ideal for painting large coverage areas. These brushes are designed for long-lasting performance and easy maintenance, making them the perfect choice for artists and beginners alike.

---
Express yourself
For many years i have used oils, can't stand the smell any more, wasn't happy with other Acrylics on the market, since i found Gaffrey acrylics paint i can't stop painting, love your materials and paint, thank you for sharing to the public you
https://www.facebook.com/artTD.80/videos/1074771373361032 check for more
What do I think?
Great quality and quantity for the money. I am in Winnipeg,Canada and no extra charges
best paint i've ever used!!
Second order
This is paint is amazing and I have been looking for a product like this for a couple of years. I smile when people ask if it's wet, and I finished my piece months ago. The vibrant colors and quality is amazing. My goal is to have every color of the Mid-Velocity and heavy texture.